We have a new yarn over here at by Annie Claire! Our usual organic worsted weight has a new friend; an amazingly luxurious 100% cormo wool, heavy worsted weight yarn. Loving grown and raised in Orland, CA at the Cormo Sheep and Wool Farm, this yarn is everything you want in a farm fiber; simple, soft and beautiful.
Another Californian farm yarn to the line adds a new exciting dimension to by Annie Claire. Each collection and their colours are now be available in both Full Belly Feel Good, and Comfort Me Cormo.
Fully Belly Feel Good now titles the organic yarn I source from Full Belly Farm in Guinda, CA. Whilst they are known more so for their wonderful array of fruits and vegetables, Full Belly Farm raise their sheep to help maintain the pastures and grasses as well as providing the fleeces which produce an amazingly real yarn. The yarn is washed and spun at Green Mountain Spinnery in Vermont where care is taken that all processes are done organically. Whilst raised organically, locally and simply, and then dyed naturally with seasonal plants, there is nothing about this yarn that won't make you feel good.
Sue, the shepherdess behind Comfort Me Cormo, is all about quality. She ensures her sheep wear coats all year to keep the dirt and vegetable matter from their fleeces and once sheared, the fleeces are well skirted and checked for soundness and strength. Once passed the 'test' the fleeces are sent to small cottage mills where they are processed with a lot of care and attention as they are washed and the wool is picked, carded, plied and put up in skeins.  Cormo wool fibers are fine and long, resulting in a smooth and soft yarn. This yarn has a lot of bloom which knits up most impressively when treated as a heavy worsted weight, however, it is as easily worked as a worsted weight, just make sure you check your gauge!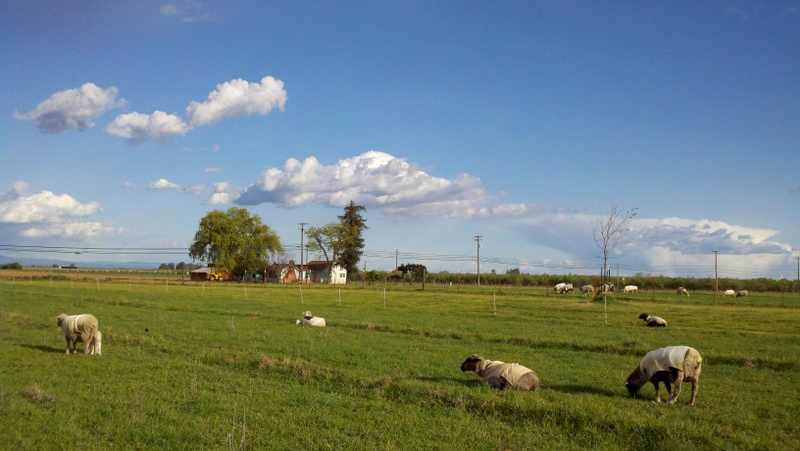 Next up? The colours…